Fearless Transballoonist Cyberninja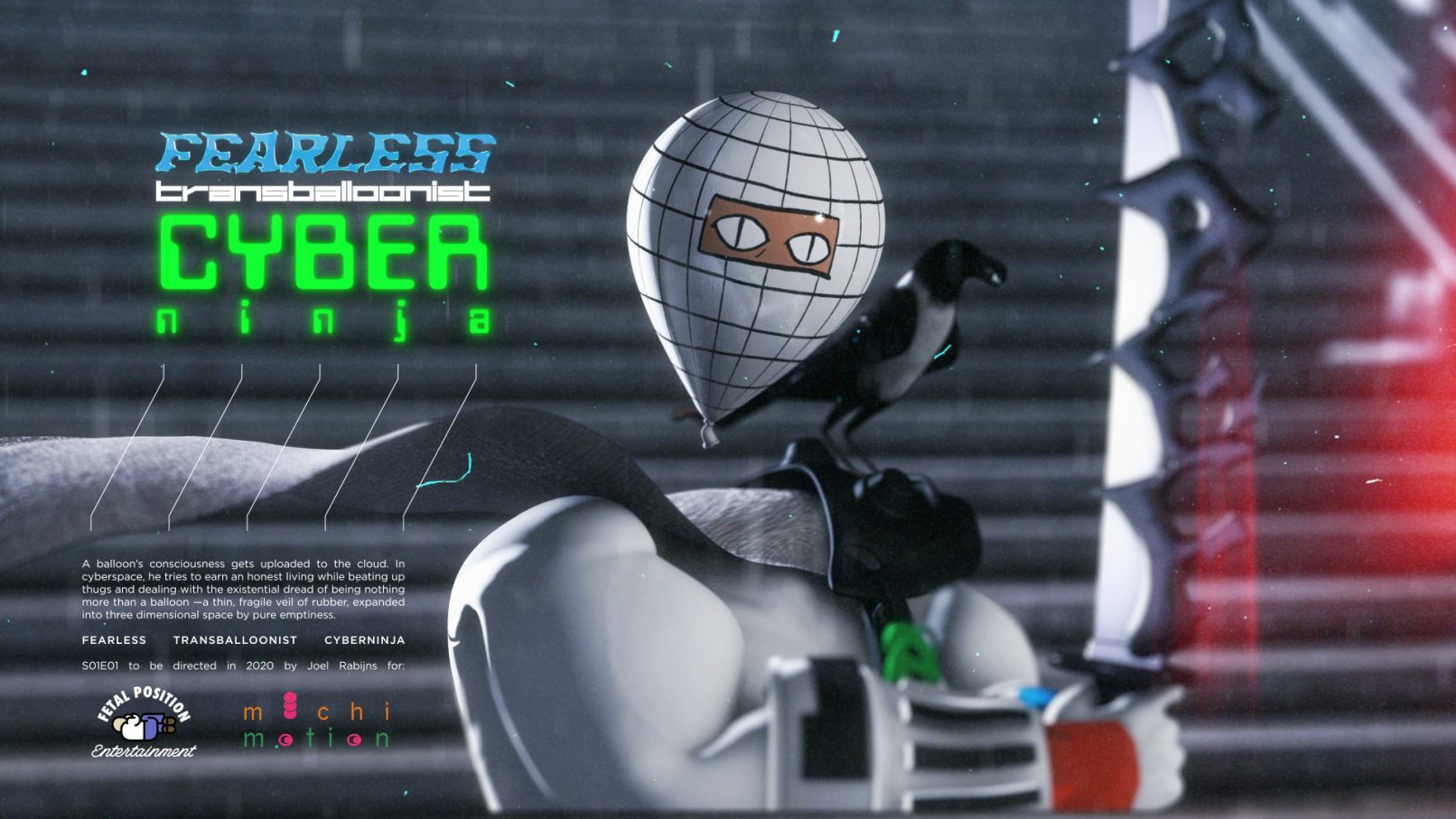 projected release 2020, multi-episode digital fiction + worlding, composition: digital video, Adobe Suite, C4D
In another time, a lone superninja embarked on a journey to combat his existential crisis and imminent alcoholism. His therapist instructed him to act out his violent delusions on balloon dummies. This confronted Superninja with his own identity as a balloon, calling into question the very fabric of reality or something. Eventually it was psychoactive medication that did the trick.
Now, ten years later, he leads a quiet life as a pizza delivery boy. But in his spare time –most of which he spends on the internet– he becomes… THE CYBERNINJA.
---
Fearless Transballoonist Cyberninja has now gone in production, exactly 10 years after the completion of my oldest known film, Balloonfolk a zero-budget trashpiece about animate balloons coming to terms with their own balloonhood by ritualistically reenacting their lives and experiences using homemade effigies (which, yes, are also balloons).
The 2020 cgi reboot is being made with full awareness both of its source material's obscurity and of all cliches of reboot-culture. No attempt will be made to deny how ridiculous it all is, which, oddly, clears the road for true creative exploration. In theory.
S01E01  estimated release date unknown. Estimated duration: several minutes. It will be available to watch for free on whatever medium is most accessible at that point in time. Same for any follow-up chapters.
Works in progress will find their way to these pages.
---