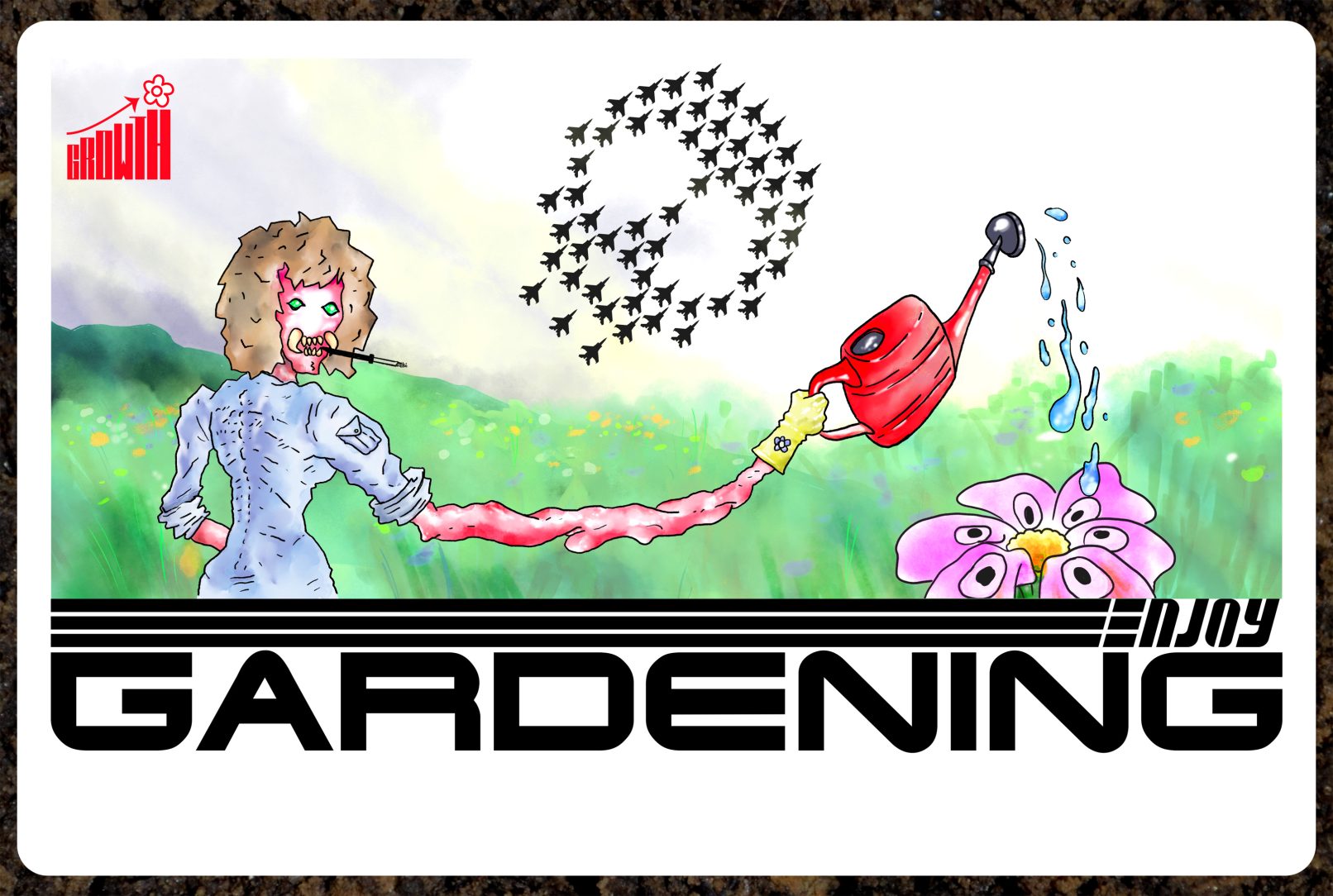 Enjoy gardening
2011-2021, ink drawing with digital colour and typography.
I made the original drawing in a notebook in the summer of 2011. I was in a cafe, seeking shelter from a legendary storm. I did not realize the extent of the damage outside, until I read news reports in the evening.
In 2021 I've continued work on the picture, making small corrections and alterations. Colour was added, as well as digital graphics and a wholesome message to the world; to enjoy gardening.
It looks a bit like a postcard. Maybe a postcard that was printed as a public relations gift by a company. But it also reminds me of box art of old Japanese video games.
---
Above: Canonical naturalistic version with soft shading.
Below: Apocryphal colour variation.